Not unlike any other business AG Business Solutions (AGBS in short) started out in 2006 with one client.  That one client grew to 7 by the end of the year.  By 2010 we have served over 100 unique clients.  In the 5 years since 2010 we have:
successfully implemented accounting systems in 58 businesses
grown our base to 400+ satisfied clients (and growing daily)
Done 2000+ sets of Financial Statements
Provided on-site training to 37 bookkeepers in day to day accounting procedures
Have helped countless clients to gain finance by becoming tax compliant and up to date with SARS
AGBS is not "just another accounting practice".  Our business model revolves around gaining and maintaining the highest level of expertise in the accounting, bookkeeping and tax field and delivering that benefit to our client base.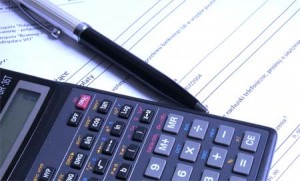 The practice is owned by Gert James.  He has been involved in the accounting, auditing, bookkeeping and tax industry since 1995.  Apart from the years spent at a prominent audit firm in the Western Cape he has also gained valuable experience as a financial manager in the hospitality, retail and events industries.
He gained his accounting qualification in 2000 and is currently accredited by SAIT.
He is qualified, accredited and highly experienced – definitely more than capable to assist you and your business!
Other associates include Deon Poolman (SAIPA) and Faan Oosthuizen (H DIP Tax).
All of us are guaranteed registered SARS tax practitioners.
WE WORK BY A DIFFERENT SET OF RULES
All our associates are governed by their respective professional bodies.  That does NOT mean we have not developed our own methodology and work ethic.  Everything we do is aimed at being "best practice" while being accessible to our clients.
Our mission statement:
Through our services and offerings we wish to become the practice that all new and existing small and medium business owners turn to for guidance – to see them through the rough and tough first years and be there for, and also be responsible for, their growth.  To be there when financial matters needs to be addressed swiftly and efficiently.
***********